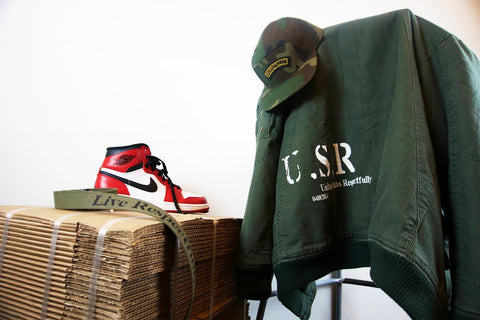 Taking hints from the military and off color tones of the Fall, our latest release was designed with the idea of living RESPECTFULLY.
LIVE RESPECTFULLY is a campaign featuring a series of individuals who represent fearlessness, originality, and have a sense of destiny, while respected in their field. Photographing each individual in their creative space, we want to highlight the lives and passions of each individual who embody the true meaning of living respectfully.
The latest release features fleece jogger pants, an olive bomber jacket, lightweight long sleeve tees, and an olive military belt.